Perth Martial Arts for Adults
At WestStar Martial Arts we teach the Northstar Ju Jitsu system. 5 minutes to learn, a lifetime to master. We guarantee that even after your first class you will have usable skills that will stay with you for life.
Adults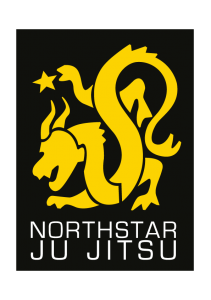 Northstar Ju Jitsu immortalises the spirit of the ancient samurai in modern society, offering a newer, evolved approach to martial arts. Exciting, practical, and powerful, this is a martial arts system for everyone.
We will teach you immediate and practical fighting skills that can be learned, assimilated and used quickly and immediately by men and women of all ages.
Developed by Sensei Andy Dickinson in Sydney, Northstar Ju Jitsu integrates traditional elements of Ju Jitsu, Taekwondo, Judo and Kickboxing into a holistic practice of self-defence and fitness, and also as a space for personal growth within our hectic modern lives.
Simple defensive combinations are taught in all ranges of fighting. These include distant fighting with long range kicks and punches, in close fighting with knees, elbows and standing grappling, and control on the ground.
We will teach you to kick, punch, and defend yourself in many different situations. It doesn't matter about your size or fitness level, you will learn how to generate explosive power using your entire body as a weapon to strike weak points. Even after a short time you will have practical, useable skills that can be used on a larger, stronger opponent.
There is plenty of kicking and punching, plenty of pad work and our classes mix in plenty of strength and conditioning work so they are excellent for fitness and endurance. Our classes are well attended by both men and women.
We also have regular sparring classes where you can test yourself and your technique in a challenging but safe training environment.
If you've ever wanted to try martial arts but didn't know where to start, for the best Martial Arts experience in Perth come in for a FREE class at WestStar.
Ready To Start Your Martial Arts Journey?